Welcome to Widow's Peak Wiki.
A Wikia wiki.
This is mostly a Wiki to test things, which we want to use later on other Wikis. So if something looks kinda wonky or wrecked - it could be indeed intentional!
Geralt of Rivia (Polish: Geralt z Rivii) is a witcher and the protagonist of the Witcher series of books by Andrzej Sapkowski and its adaptations (including The Witcher and The Witcher 2: Assassins of Kings computer games). Witchers are monster hunters for hire. They possess nearly superhuman abilities and are expert swordsmen.
Geralt is known also as Gwynbleidd (Elder Speech meaning "The White Wolf"), a name which was given to him by the dryads) and Vatt'ghern, the name given to him by the elves. He is also known as the Butcher of Blaviken.
read more...
Andrzej Sapkowski, born 21 June 1948 in Łódź, is a Polish fantasy writer. Sapkowski studied economics, and before turning to writing, he had worked as a senior sales representative for a foreign trade company. His first short story, "The Witcher" ("Wiedźmin"), was published in Fantastyka, Poland's leading fantasy literary magazine, in 1986 and was enormously successful both with readers and critics. Sapkowski has created a series of tales based on the world of "The Witcher", comprising three collections of short stories and five novels. This cycle and his many other works have made him one of the best-known fantasy authors in Poland in the 1990s.
read more...
To date, only one collection of short stories and the first novel in the Witcher saga have been translated into English.
After much anticipation and a couple of unofficial leaked videos, CD Projekt RED finally released an official trailer for The Witcher 2: Assassins of Kings.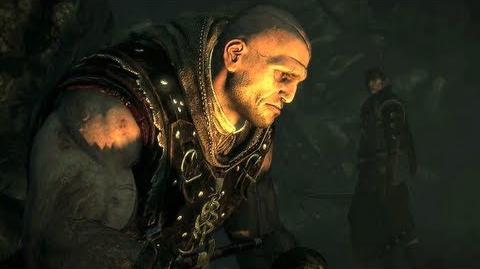 Create blog post
News
On April 30, 2010, Unity uploaded a video showing off new additions to gameplay such as Arena and Training Mode, new weapons and characters.

Read more >

On November 17, 2009, Gamestop announced an exclusive bonus item for those who reserved the game.

Read more >

On September 24, 2009, a demo for Lost Planet 2 was made available exclusively on the PSN! Also, we are currently reorganizing the wiki. There are many articles that can still be made; see wanted pag…

Read more >
See more >
Community content is available under
CC-BY-SA
unless otherwise noted.